2014 Horse Year Festival at Mt. Kailash
We are happy to announce that the Jonang Foundation 2014 pilgrimage to Tibet will be for the Wood Horse Year Festival at Mount Kailash, June 3rd to 24th.
The year 2014 is the Year of the Wood Horse according to the Tibetan lunar calendar. This is the year during the 12-yearlong astrological cycle that is understood to magnify the beneficial effects of pilgrimage. In Tibetan pilgrimage practice, it is said that circumambulating Mount Kailash once during the Year of the Horse is karmically equivalent to completing twelve circumambulations. The Horse Year Festival will occur on Saga Dawa, June 13, 2014.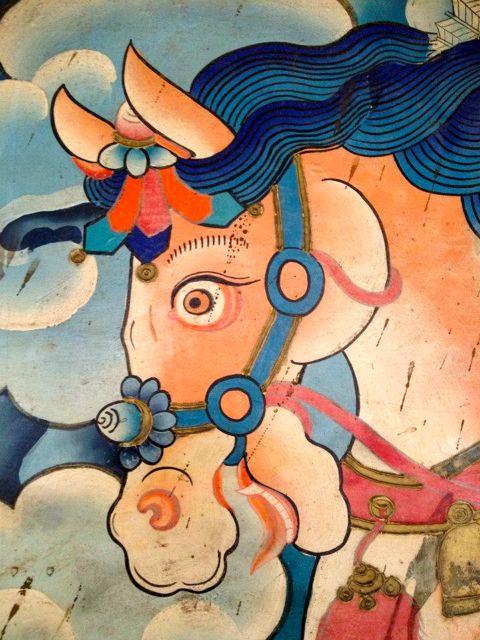 This yearlong astrological event is known as The Great Horse Festival at Mount Kailaish. There are principally three ways of explaining how this Horse Year Festival came about:
1) According to teachings found in the Kalachakara Tantra, when Gyalwa Go Tsangpa introduced Mount Kailash as a pilgrimage site, it was during the Year of the Horse.
2) According to the autobiography of Tibet's great yogi and poet Milarepa, when he and Naro Bonchung (a famous Bon master) debated about philosophical points and dueled their magic against each other with their own faiths at stake, it was at Mount Kailash during the Year of the Horse that Milarepa defeated Naro Bonchung. Since then, Mount Kailash has become a sacred pilgrimage site for the Kagyupa.
3) According to Tibetan history, during the 17th century at time of the 5th Dalai Lama and Desi Sanggye Gyatso, when King Gaden Tsewang re-united the Ngari region of western Tibet and won his war against the Ladhaki Army at Taklakot Castle, the king arranged a religious festival in Sershong (Dharpoche) during the Year of the Horse. At the festival, he raised a huge prayer banner as a signature of confessing the misdeeds that were committed during the war. This tradition of erecting the great prayer banner in Sershong has carried on for several hundreds of years. The great prayer banner is replaced by new ones every year on the 15th day of 4th lunar month of the Tibetan calendar; the full moon on Saga Dawa of the Horse Year Festival.
Enrollment for the Jonang Foundation Pilgrimage to Mount Kailash will remain open until full. Spaces are limited to ensure a small group. To enquire or enroll, contact us at [email protected] with the word "PILGRIMAGE" in the subject line.
*Due to a road block, the original pilgrimage program was re-scheduled for August. For the itinerary, cost, and further details, see the Revised Pilgrimage to Tibet 2014.
See also the JF Pilgrimage FAQ Sheet.