Mission & Vision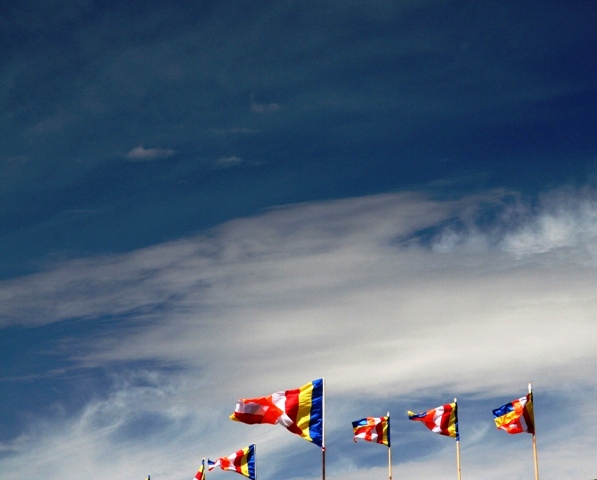 As an online educational resource, we at Jonang Foundation work with the living Jonang Buddhist tradition to support the Jonangpa both inside Tibet and internationally as well as to promote understanding of this little-known Tibetan Buddhist tradition through research and scholarship.
The mission and vision for which Jonang Foundation was founded and organized is to facilitate greater preservation, documentation, revivification and transmission of the Jonang order of Tibetan Buddhism and its affiliated lineages from its ancient ancestors up to the living tradition; collection, conservation and diffusion of Jonang art and literature; translation of seminal Jonang historical, philosophical and contemplative Tibetan literary works into Western languages; development of educational institutions including schools, monasteries, retreat facilities and libraries that support the Jonang; promotion of the distinct intellectual, creative and spiritual Jonang heritage.
History of Jonang Foundation
Jonang Foundation was conceived in the summer of 2004 in the Golok region of Amdo, Tibet (Qinghai Province, PRC) by Michael Sheehy and Cynthia Williams. Over the course of several conversations with Khenpo Kunga Sherab Saljé Rinpoche, and several other prominent senior Jonang lamas in the Golok and Dzamthang areas, it became apparent that there was the need for an organization to support the  emergence of the Jonang tradition into the world beyond the cultural parameters of Tibet.
In 2005, the Jonang Foundation was formalized to support the activities and carry-out the intents of the newly formed Jonang Standing Council and the Jonang tradition in general.
Program Activities
Program activities are organized into two general domains:
Projects that support the living Jonang Buddhist tradition on-the-ground in monasteries and nunneries in Tibet and around the world through education and cultural heritage initiatives
Projects that promote research on and knowledge about the Jonang through digital scholarship and preservation technologies
The Guiding Principles
Preservation of the Jonang tradition in all its authentic expressions
Education of the intellectual, artistic, and contemplative traditions of the Jonang for students inside Tibet as well as within the international community
Translation of seminal works of Jonang literature with an emphasis on texts of historical, philosophical, and contemplative significance
Documentation of the distinctive Jonang Buddhist heritage in its contemporary contexts through multiple media
Revivification of the living Jonang tradition inside Tibet including the restoration and renovation of monasteries, nunneries, Buddhist studies colleges and meditation retreat facilities
To support the work of Jonang Foundation or directly contribute to any one of these projects, please see our Support page.